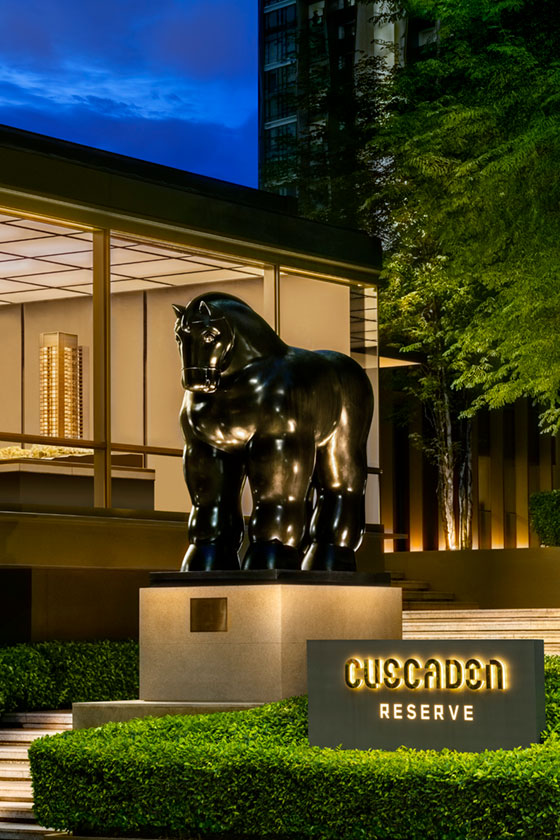 A Collaboration of the regions finest talents
Kindred spirits with an innate understanding of rarified living and a reputation for peerless luxury.
Cuscaden Reserve is developed by Cuscaden Homes Pte Ltd.

Cuscaden Reserve is a collaboration between:

SC Global Developments Pte Ltd
Established in 1996, SC Global Developments Pte Ltd is a leading developer of up-market residences of rare and exquisite design quality. With an uncompromising passion for exceptional quality, craftsmanship and original thought, SC Global have successfully set new benchmarks in design and luxury living with an exquisite portfolio primarily located within the prime Orchard Road neighbourhoods.
The Group embraces a philosophy of delivering the promise of "The Ultimate Living" experience with all its projects introducing original living concepts, service standards and architectural treatment to its various properties. To safeguard this legacy, the estate management arm of SC Global was developed in 2002 to ensure that the same dedicated care and attention is continued through the professional management of its completed developments.
New World Development
Founded in 1970, was publicly listed in Hong Kong in 1972 and is a constituent stock of the Hong Kong Hang Seng Index. New World Group's core business areas include property development, infrastructure and services, retail, and hotels and serviced apartments. New World Development is premium brand infused with a unique personality best defined by The Artisanal Movement, a cultural vision and philosophy for living founded by the Executive Vice-chairman and Chief Executive Officer Dr. Adrian Cheng.
New World Development has meticulously created two artisanal residence series, Pavilia Collection and Bohemian Collection which resonate perfectly with the brand essence and spirit.
Far East Consortium
With over forty five years of experience operating in Asia Pacific, Far East Consortium International Limited is a leading regional conglomerate mainly engaged in property development and investment, hotel operations and management, as well as car park operations and facilities management and gaming operations. The Group adopts a diversified regional strategy with business covering Hong Kong, mainland China, Australia, New Zealand, Malaysia, Singapore, the United Kingdom and other European countries.