"Under trees, the urban dweller might restore his troubled soul and find the blessing of a creative pause."
WALTER GROPIUS
FOUNDER, THE BAUHAUS SCHOOL
Leaving the hustle and bustle of the world behind you, a sweeping driveway beautifully framed by heritage trees evokes an assured sense of arrival. An inviting home coming befitting the exclusive sanctuary that lies within.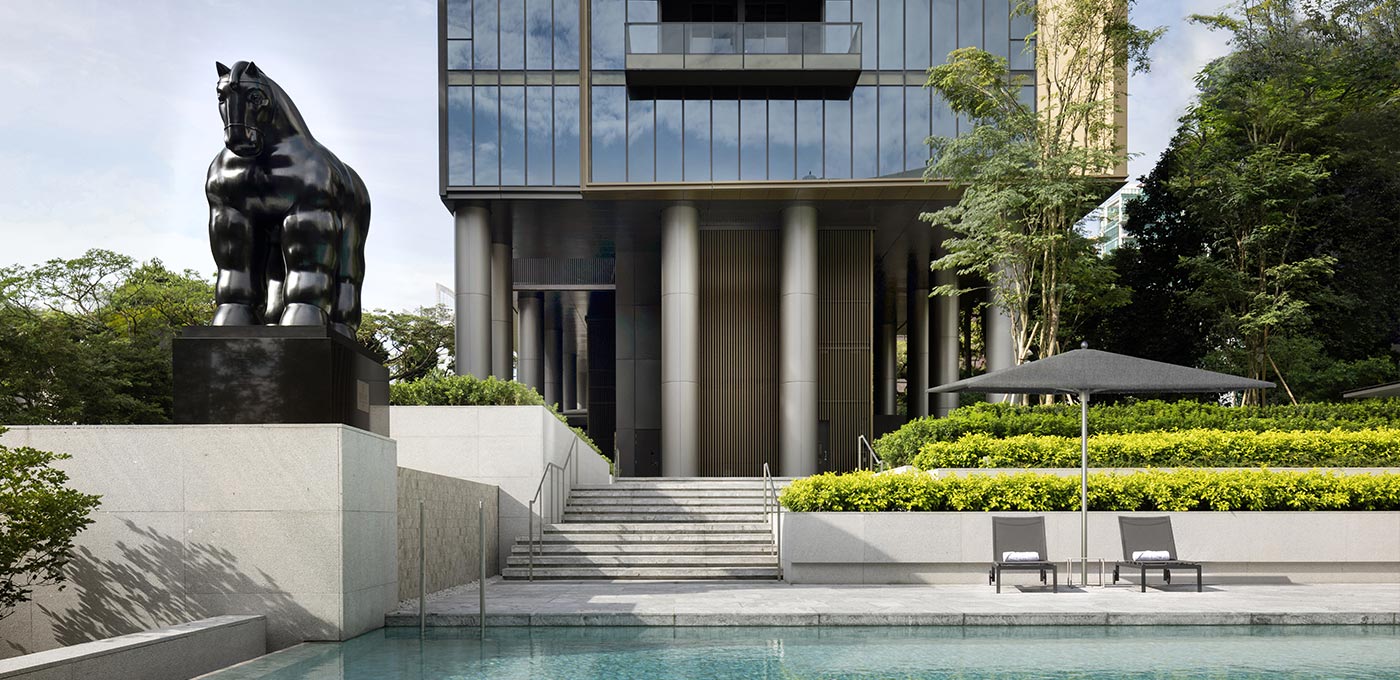 Cuscaden Reserve's striking form stands majestically amidst the verdant estate. With apartments elevated high above the lush greens of the trees, a series of interlocking, cascading planes and tranquil waterways allow the landscapes to seamlessly flow through the building.
Designed in collaboration with award winning architect Soo K. Chan of SCDA Architects, Cuscaden Reserve is a timeless collection of 192 exquisitely appointed apartments set within a slender 28 storey tower.
Designed to stand the test of time and enhance the neighbourhoods in which they are part, we are committed to minimising our environmental impact in construction. We believe in encouraging sustainable living through our designs, from energy efficient systems within the apartment, through to eco amenities such as bicycle racks and recycling points in the common areas.
Sustainability and environmental efficiency is considered throughout the design process with the use of sustainable products, energy saving technologies and green construction policies.